53 + Years Of Craftsmanship
Since 1970, B&M Joiners have been enriching the lives of Edinburgh home owners with beautiful, functional bespoke joinery, creating inspiring living spaces tailored to our client's lifestyles and aspirations.
Offering commercial joinery services to business all over Edinburgh, we combine innovative design & finishes to offer superior durability, style and practicality.
Through our subsidiary company, Sash & Case Windows Direct, which is part of the B&M Group, we repair, restore, and replace traditional sash and case windows. We specialize in period properties, listed buildings, and conservation area work.
We are proud to say that one thing unites us all: we are creative problem-solvers. Our time-served professionals are dedicated to their craft and have earned a reputation for the quality of their joinery work. To discuss your next project or learn more about us, please call us at 0131 556 9816.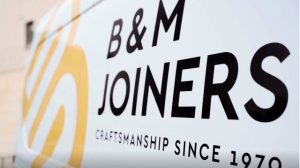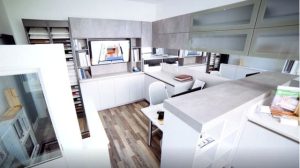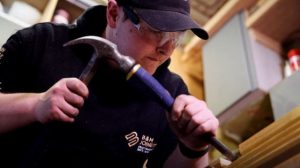 Founded in Edinburgh's Canonmills area by Duncan Middlemass in 1970, B&M Joiners quickly built a base of loyal customers across the city of Edinburgh and the surrounding Lothians. An important part of the business for Duncan was the taking on and training apprentices; teaching and passing down skills to the next generation.
In 1997 one of those keen apprentices was Danny McGuinness, who went on to take the reins in 2007 when Duncan retired.
Danny's vison for the company was clear when B&M Joiners launched its own subsidiary brand, Sash & Case Windows Direct, specialising in repairing, restoring and replacing sash and case windows, in 2016.
B&M Joiners have continued to serve Edinburgh and the Lothians with enthusiasm and quality workmanship 53 + years after first opening the doors.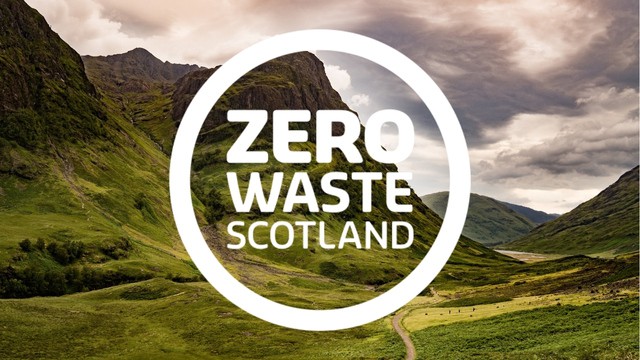 Environmental Concerns & Ethics
B&M Joiners is committed to combining traditional craftsmanship with modern thinking. Part of that modern thinking is considering our impact on the planet. We aim to maximize positive contributions to the environment, minimize harmful impact, and build a sustainable business. We have Platinum Accreditation from Zero Waste Scotland and fully offset our carbon emissions through initiatives like The Great Reserve. We are proud to act as ambassadors for best environmental business practices and strive to lead the way for others to follow.
Traditional Craftsmanship. Modern Thinking.
We are a company with strong values, we pride ourselves in our work ethic. We always listen to and care about our employees, our service, our product and our clients. Our team are polite and respectful at all times, and to do their utmost to carry out work in a neat and tidy way. We pursue excellence at all times, always ensuring your home is protected from dust and damage as best we can.
We want you to use us again and again, and we realise that being a polite, friendly and pleasant presence in your home is almost as important as the quality of our craftsmanship. We aim to exceed expectations. It's all part of why we've been so successful for over 53 years. We value smiles, happiness and wellbeing. We're proud of the work we do.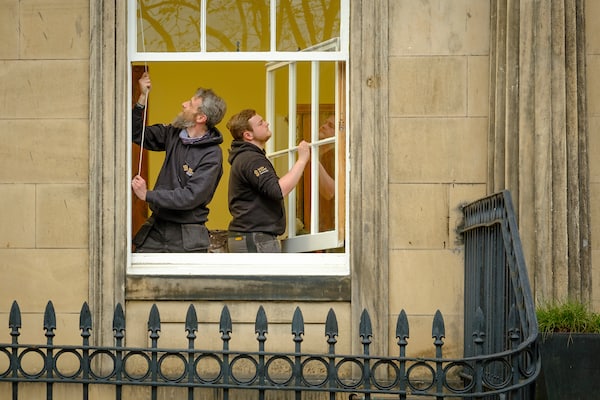 I truly believe our team of highly skilled joiners are always striving to deliver unrivalled quality of service and products that exceed expectations, amplify the functionality of the space and enhances the quality of life of the inhabitants. We are guided by an inherent desire to create living and working spaces that inspire our clients.
I am very proud of our team and what we have accomplished. The fact that the vast majority of our clients have stayed with us for years, and even decades, is a testament to why we believe you should choose us to deliver your next project.
Danny McGuinness, Owner & Managing Director of B&M Joiners Group