Libraries make a beautiful addition to any home. Creating a library space is the perfect opportunity to size shelves to the exact height of your books, maps, back issues of magazines or that ever precious record collection. Our team of expert joiners can bring considerable know-how and insight into your dream storage set up and they can work from a hand-drawn sketch or a more formal plan. Give us a call on 0131 556 9816 to chat further.
Purpose-built shelving from floor to ceiling
Things to consider include:
Would you like to create your bookcase in hardwood where the grain and beauty of the wood is seen?
Or, would you like your storage shelving to be painted? Perhaps the same colours as the walls of your room to create the illusion of space, and allow your books to provide the colour interest?
Do you have any interesting objects you'd like to display? Ask us to create display sections within the overall shelving layout.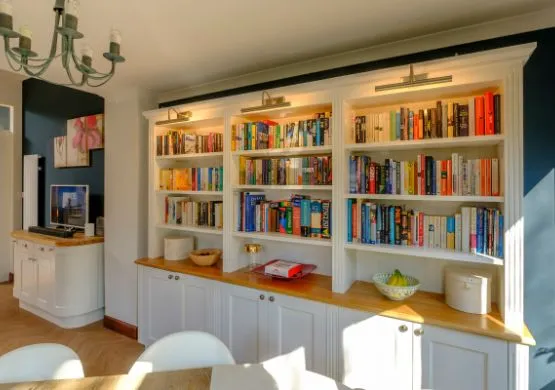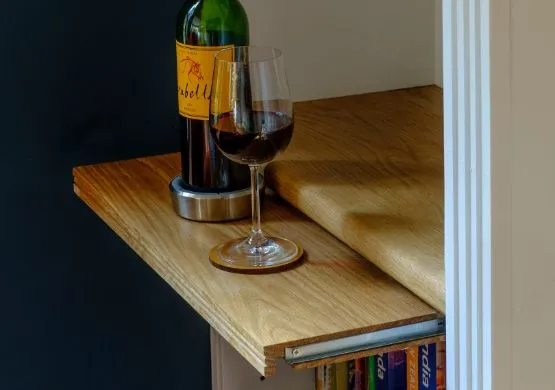 It's the finishing touches that add a little bit more to your library. A display cabinet can highlight your most treasured books, while a rolling ladder can add a touch of sophistication. For a touch of whimsy, consider adding a secret door to your library. Don't forget to pay attention to lighting, which can create a warm and inviting atmosphere. We are confident we can create the perfect home library for you.