Custom Made Storage
Libraries make a beautiful addition to any home. Creating a library space is the perfect opportunity to size shelves to the exact height of your books, maps, back issues of magazines or that ever precious record collection. Our team of expert joiners can bring considerable know-how and insight into your dream storage set up and they can work from a hand-drawn sketch or a more formal plan. Give us a call on 0131 556 9816 to chat further.
Purpose-built shelving from floor to ceiling
Things to consider include:
Would you like to create your bookcase in hardwood where the grain and beauty of the wood is seen?
Or, would you like your storage shelving to be painted? Perhaps the same colours as the walls of your room to create the illusion of space, and allow your books to provide the colour interest?
Do you have any interesting objects you'd like to display? Ask us to create display sections within the overall shelving layout.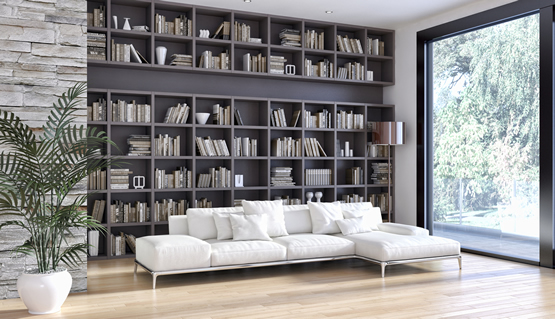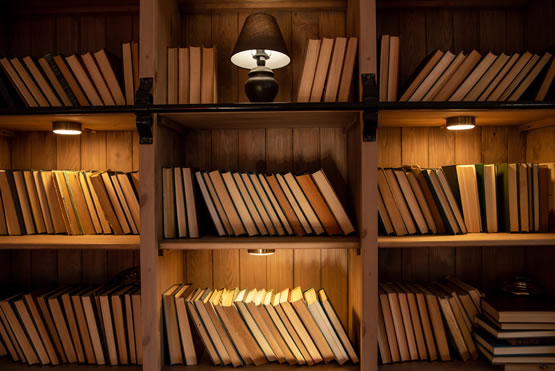 Lighting options
It's amazing how much lighting can add to a room. You could consider recessed LED strip lighting set into either the floor or underneath shelves. Or ask us to put ceiling, wall and table lights on the same circuit so you can turn on all the lights at the same time as you enter the room. A dimmer is a good idea if you want softer lighting in the evening.
By project managing all trades from the start, you can look forward to settling down with a book in your new relaxing space with minimal hassle in between.
Feel free to show us the layout of your room to discuss various options. We are always happy to discuss ideas and solutions and you can reach us on 0131 556 9816