Expert Joinery For Period Properties
At B&M Joiners, we believe that every space has the potential to be extraordinary. Our team of skilled craftsmen are dedicated to enhancing the splendour of Edinburgh properties by elevating them into unique and functional masterpieces. We meticulously transform properties, crafting captivating spaces that exude character, sophistication, and seamless functionality.
From replicating original period features in Edinburgh's A-listed buildings to cutting-edge contemporary design. B&M Joiners use responsibly sourced timber to create exquisite pieces of bespoke cabinetry, doorways, and panelling that are not only beautiful but also sustainable.
We take pride in our attention to detail and our commitment to providing our clients with exceptional service and quality workmanship. So why settle for an ordinary space when you can have an extraordinary one? Let B&M Joiners help you transform your home today.
Built To Last. Made To Be Enjoyed.
With a focus on attention to detail, B&M Joiners' skilled craftsmen can create custom-made shutters and panel work, doors and architraves that will not only add value to your Edinburgh property but also provide a touch of classic elegance. By choosing B&M Joiners, you can rest assured that your property is in good hands.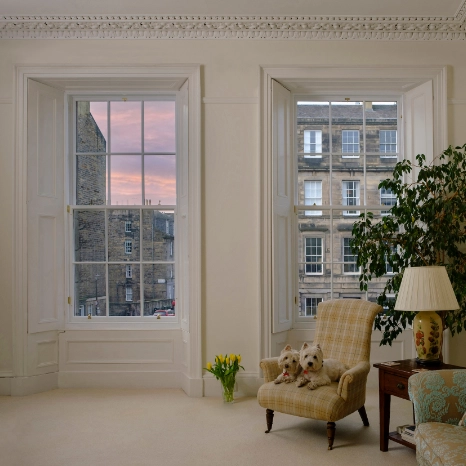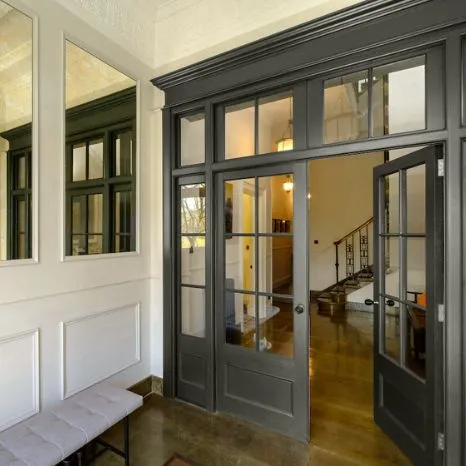 Creating a Harmonious Blend of Past & Present
There are currently over 4,500 listed buildings in Edinburgh, of which 922 are listed at category A, more than anywhere else in the world. Whether the interior design style of a home is modern or traditional, a backdrop of expertly crafted architectural features will never go out of fashion. Maintaining and enhancing these features is essential not only for preserving their historical significance but also for ensuring their longevity and functionality. B&M Joiners play a key role in this process, combining modernity and tradition to offer solutions that are tailor-made to the specific needs and requirements of each property.
Traditional Craftsmanship. Modern Thinking.