Here at B&M Joiners, we carry out a wide range of office property maintenance and repairs, as well as general fit-outs. Talking to us at an early planning stage can make a big difference in how your new office layout can be successful. Busy office environments need good storage, and high-traffic areas like kitchens and canteens to be kept in good working order. For more immediate work like Health & Safety related issues, you can rely on us to act quickly. Give us a call to gain some valuable insights on 0131 556 9816
You're busy. We'll keep things working
If you're moving into new office space or looking to upgrade your existing offices, B&M Joiners can provide a range of services to keep everything working smoothly. Whether your Edinburgh office building is contemporary or a historic listed building B&M Joiners can provide tailor-made solutions to make your office space a functional and happy one. We can repair, or replace, traditional sash and case windows, create new storage and breakout areas, as well as upgrade your office kitchen and canteen areas with modern or contemporary style designs.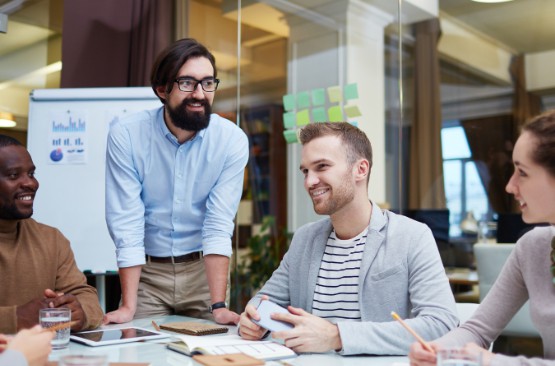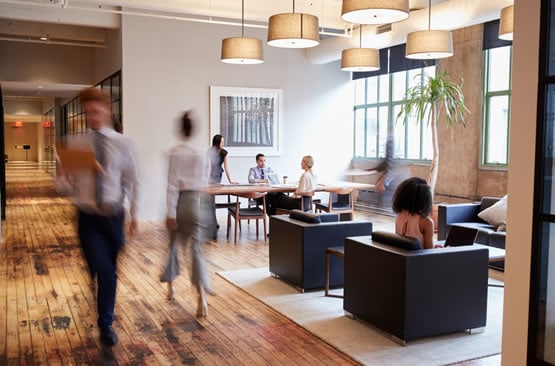 Working to your timetable to minimise disruption
It's not always ideal to have tradespeople making a significant amount of noise when people are trying to work. But there's always a workaround. If there are particularly noisy jobs coming up we are very flexible. It's possible to arrange for evening work if that reduces the stress on your business during the day.
If you're moving into new commercial premises, you probably want to create a whole new look and feel to the space. From painting and decorating, right through to creating the right first impression in your reception area, our team will make your new move as smooth and painless as possible.
And, if you ever need a little help defining colours, wall and floor coverings or how to maximise the space, we work alongside some very talented interior designers who may be able to help.