Saving Energy. Saving Fuel. Saving Heating.
Secondary glazing is an excellent option for those in Edinburgh with listed buildings or conservation areas where replacement with double glazed windows isn't an option. Secondary glazing involves adding another slimline glazed panel to the inside of your existing windows.
It is an extremely cost-effective method of insulating and soundproofing your windows whilst reducing waste and resource consumption. Saving you money and adding performance and value to your home. Simple, effective solutions to significantly improve the performance of your sash & case windows. Focus on these details & driving this agenda has led to our Platinum Accreditation by Zero Waste Scotland.
Warm. Make cold, noisy rooms a thing of the past with our bespoke secondary glazing system. Quite simply, homeowners choose secondary glazed windows because they're quiet, warm and secure.
Discreet. Ensuring your existing windows remain untouched and unobstructed, secondary glazing allows for a cost-effective improvement in acoustic performance, thermal efficiency and security.
Planning Friendly. Ideally suited for listed buildings and properties with noise concerns. Each secondary glazed window is made to measure and can be customised to match the style, function, colour and décor of your existing windows.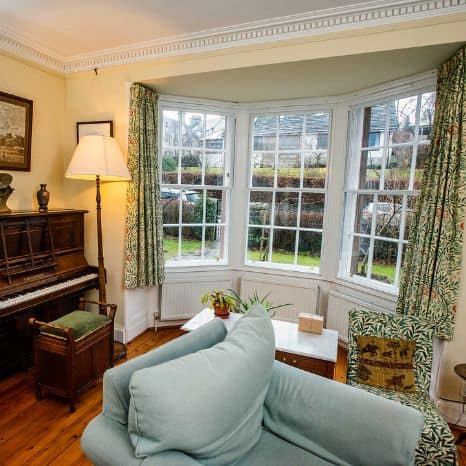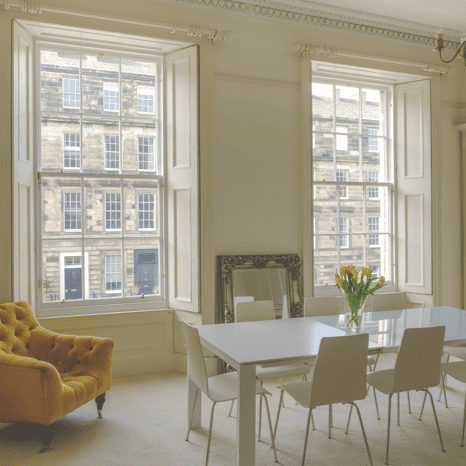 Peace & Quiet. From a sound insulation perspective, secondary glazing offers the most effective levels of noise reduction on today's market, significantly outperforming all other glass solutions. Our secondary glazing is manufactured using state-of-the-art machinery to lock-in a tightly sealed frame which reduces noise levels by up to 80%.
No More Draughts. If draughty windows are of bigger concern for your property, secondary glazing adds an extra layer of defence to protect your home from heat loss. The small gap between your existing window and the secondary unit effectively acts as an insulator, creating a separate layer of air between the two that ensures cold air remains firmly outside. The results of this are staggering, with a reduction in heat loss of up to 65%.
Safe & Secure. If security is your priority, secondary glazing offers a unique, additional deterrent to any would-be intruders. Unlike traditional windows, secondary glazing is incredibly difficult to open from the outside and creates a further layer of defence against forced entry.