Transforming Your Property
Perhaps you've just moved into a 'do-er upper' and have large-scale renovations planned? Or you're a property investor with a six-week window to rip out the kitchen and bathroom, replace the flooring and decorate in a quick turnaround time. Whatever stage you're at with your plans, it's good to get a different perspective.
We cover all aspects of renovation, including; structural changes such as taking down walls and installing steel beams, replacing or upgrading central heating and rewiring, plastering, joinery and decoration as well as exterior masonry services and replacing windows and doors. If you'd like an initial conversation, please get in touch on 0131 556 9816
Transforming your property
Renovations are best done with a coordinated approach. Having an experienced all-trades team minimises hassle at your end and makes it more likely the project will stay within budget and be completed on time. Especially important if you need to hit crucial moving-in dates.
If you're planning to stay put, we know it's not much fun living on a building site and will work smartly to minimise the impact on your family.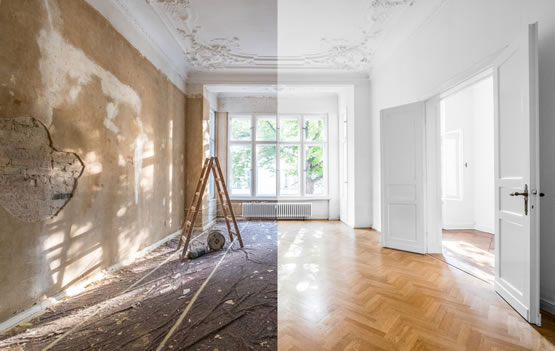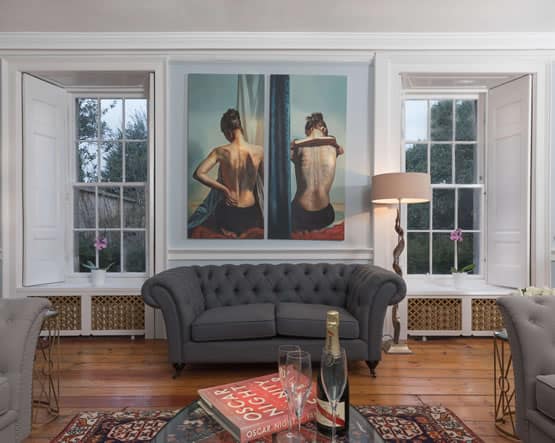 Interior renovation and exterior facelifts
We'll be sure to maximise our time on the job, working inside and out to bring your property up to the highest standards. With considerable experience in this area, we can introduce you to trusted suppliers for sourcing bathrooms, kitchens and worktops, and all to suit the budgets you've allocated to your job.
If it's your forever home, you might want the finest quartz worktops. If you're buying to let, you might want floor coverings that are hard-wearing and resistant to stains. We are happy to give you pointers in sourcing design elements that have worked out well for other clients in the past.