Maximise Your Roof Space
Converting attic space or adding dormer windows to your attic is another easy way to increase the lifestyle and size of your home.  It's cost-effective too. Here at B&M Joiners & Bespoke Services, we have extensive experience across Edinburgh in adapting these amazing unused spaces in your home. If you need to talk to us about ideas, plans or just need a quote straight away, please call us on 0131 556 9816
Going up in the world
Attic spaces are ideal as a teenage hideaway, guest bedroom or rooftop study. We can introduce you to our architect or work hand-in-hand with yours. Either way we'll figure out whether there are any structural requirements you need to consider, where to put your new stair access, and how to maximise storage within the sloping roof space.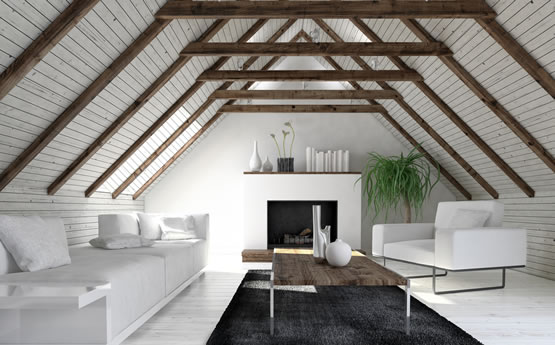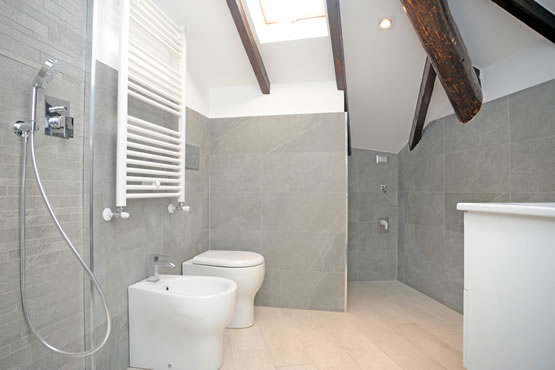 Putting an en-suite in the attic conversion
Ideally you should think about 2m by 2m as the minimum floorspace you'll need for an en-suite. So when it comes to using up all available space in an attic conversion embrace the sloping walls. Position your toilet and basin on the sloping wall, ideally with the basin under the dormer window so you have increased head height.
Jack and Jill bedrooms sharing an internal bathroom can be an interesting use of space particularly if you have children or teens sharing an attic space. And don't forget, you don't always need a traditional swing door – modern pocket doors which slide into the wall are a clever way to maximise space in an attic en-suite.