B&M Joiners has been delivering craftsmanship since 1970, providing quality, service, and value in Edinburgh for over 50 years. One thing that's been a constant is change. That's why part of our ethos is to focus on Traditional Craftsmanship. Modern Thinking.
As part of our commitment to modern thinking our team got together for another training day. We never get complacent about the importance of developing and maintaining the best of skills and working together as an effective team. We strive to maintain our reputation as one of the best joiners in Edinburgh, and to provide our customers with quality craftsmanship, exceptional service, and value that they come to expect.
Working ON the business; not just IN the business. We believe it's vitally important to keep investing in ourselves. Taking the time to make sure both B&M Joiners and Sash & Case Windows Direct are the best business they can be for our customers. We took time for our Managing Director, Danny McGuinness, to let us know how the overall business is doing: the plans, the challenges and the opportunities.
Clear Communication. Whether within our squads, across our business, or with customers, clear communication is an essential skill for our success. Clear, friendly, accurate, timely communication. We worked on several experiential learning exercises to improve our communication skills.
Effective listening. Communication isn't all about talking. It's about effective listening too. Not just hearing but understanding. Checking that understanding. Sharing that understanding. This helps our team. It's also extremely important to provide the right level of service to our customers. We worked to develop our listening skills.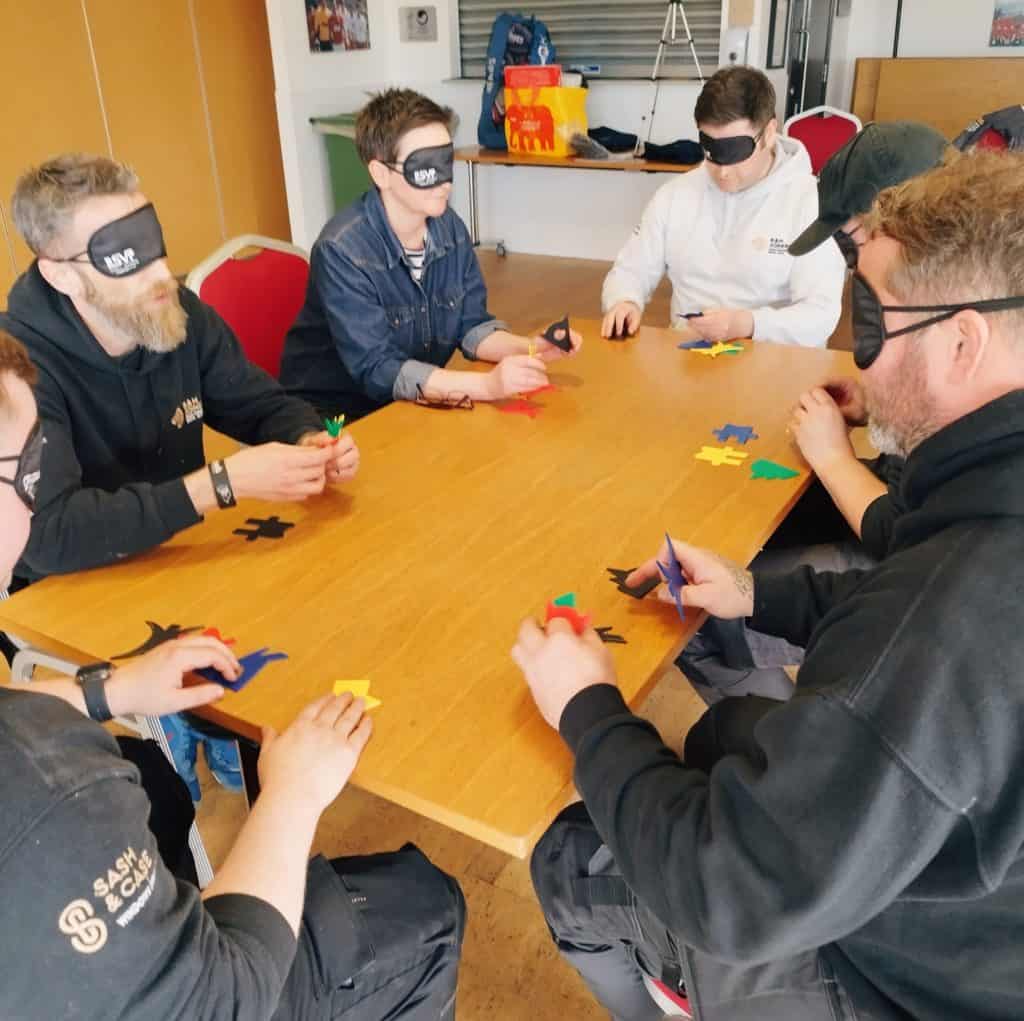 Teamwork Jobs often have us working individually. In pairs. In squads. When activities involve others, it helps to have strong and effective teamwork. This teamwork extends to the whole "family" of employees that is B&M Joiners and Sash & Case Windows Direct. It's always great to get the whole team together and work together as one.
Problem Solving. Craftsmanship, excellent service, high quality, exceptional value. These are just some of the skills and values we are continually trying to develop, maintain and improve. This is the type of problem we are eternally dealing with in the business and it was a joy to work together and further develop some of our problem solving skills.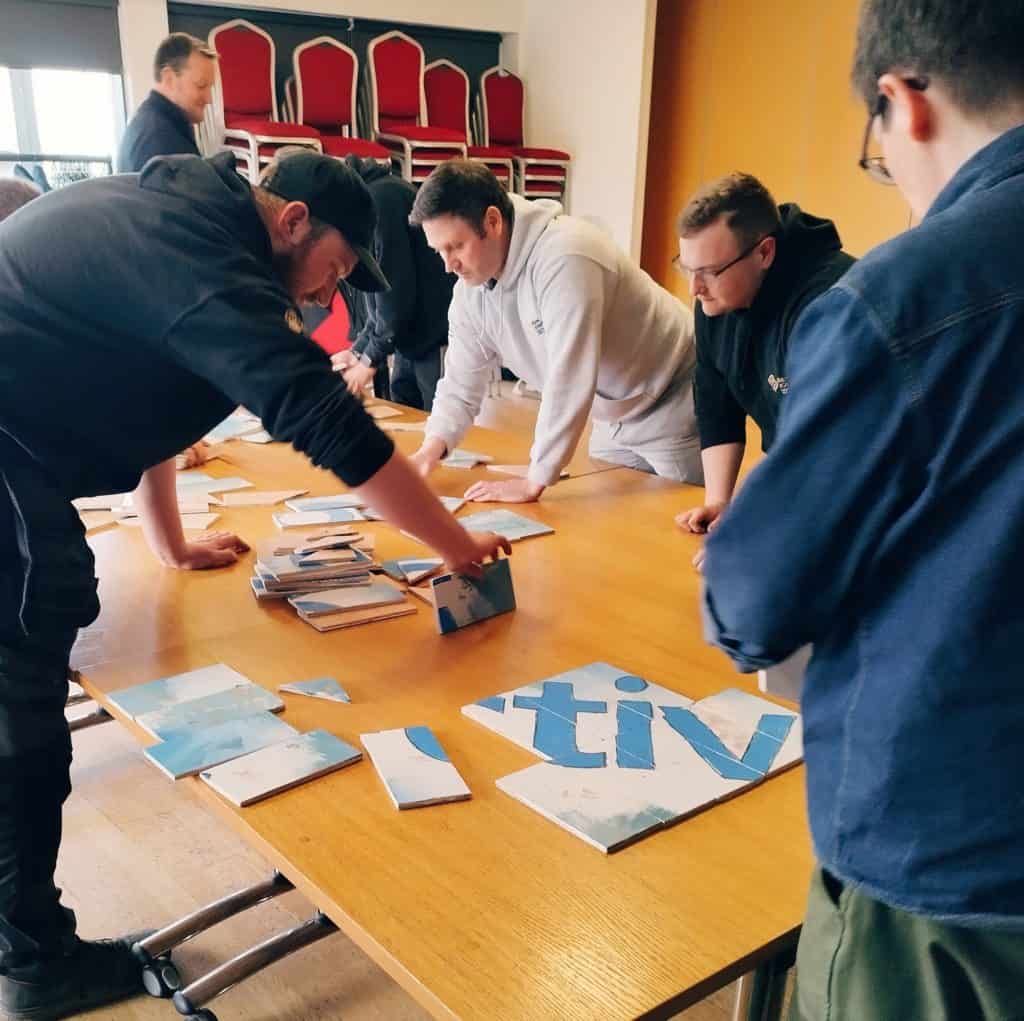 Strategic Direction. B&M Joiners and Sash & Case Windows Direct have big ambitions for the future. We're growing. We're Hiring. We're investing. We want to minimise our carbon footprint, and maximise the quality, value and service levels we offer customers. How are we going to do this? Part of the answer comes by sharing these strategic plans with the whole team. It was great to spend some time going in to the detail with everybody of our plans and ambitions.
Our thanks to effectivenow. We've been working with effectivenow for a couple of years now. Mark and Jon facilitated the day, bring fun, insight, learning and focus to our day. A fantastic few hours that really brought the team together and brought out skills and understanding that we can apply to the day job. Thank you.
Our thanks to Spartans We hired the management suite at Spartans for our Teambuilding afternoon. Our thanks go to them for their generous hospitality, great facilities and friendly atmosphere. We'll definitely be back.
Why not use our skills on your next joinery project. These training days are all about you; providing our customers with better service. Let's get the conversation started. Head to our Contact page and complete our online form. Alternatively, feel free to stop by our office at 13-15 Rodney Street, Edinburgh, EH7 4EN. We're here to help.
Built To Last. Made To Be Enjoyed.