Kitchen, Windows & Architectural Joinery at Regent Terrace, Edinburgh
The clients of this category A listed property in Edinburgh's Eastern New Town, commissioned B&M Joiners to renovate their home. The brief was to combine modernity and tradition, creating a contemporary feel while preserving the building's historical features and character. The property is an important example of the work of one of Scotland's leading early 19th-century architects, William Playfair.
Designer Kitchen
This project involved renovating the kitchen and dining area. This spacious area was brought to life with a stunning bespoke designer kitchen from our partner Ashley Ann. A full renovation which included electrical, plumbing, plastering and tiling. The kitchen also boasts an AGA cooker, stone worktops, glass splashbacks and Quooker tap.
Hallway Vestibule
We installed a traditional vestibule door screen in the hallway of this property, providing a beautiful and elegant architectural feature to the entrance of this building.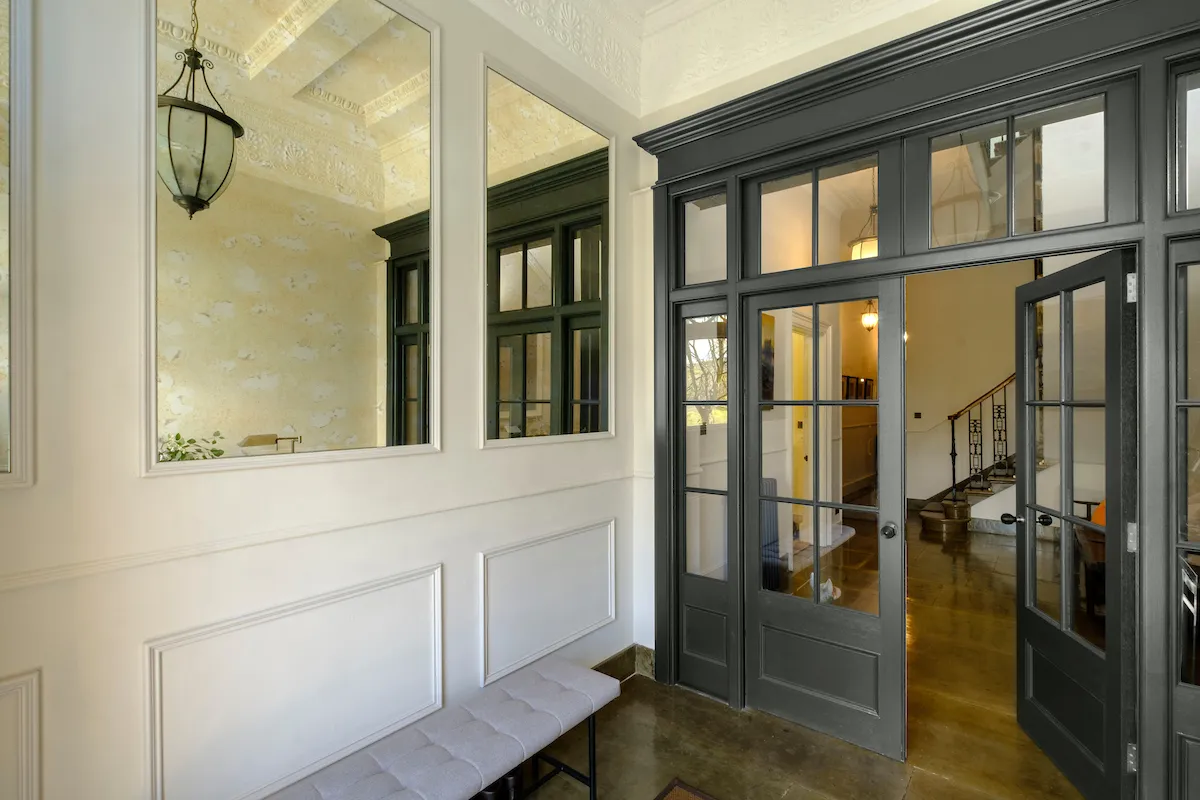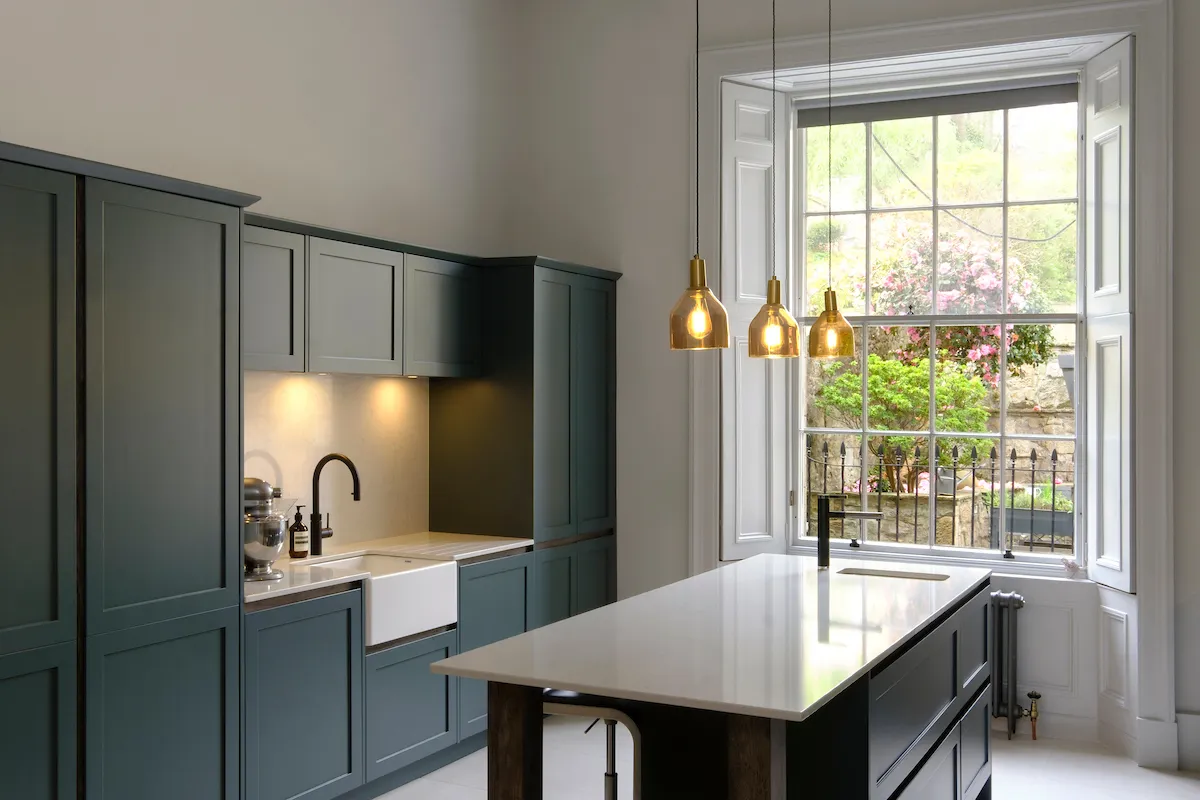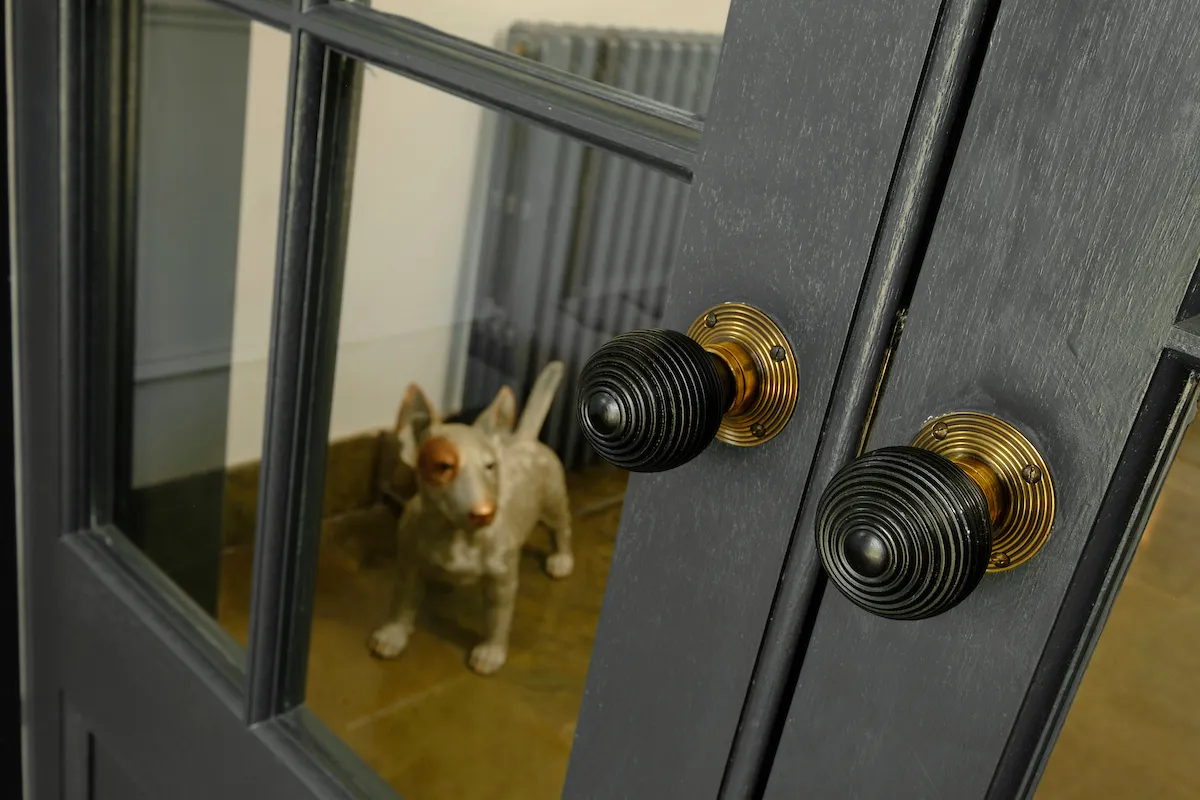 Sash & Case Windows Joinery Work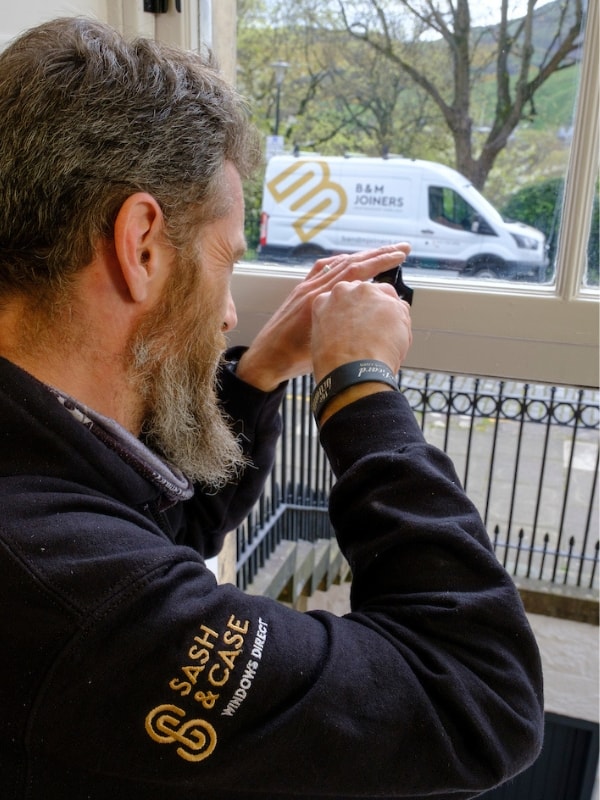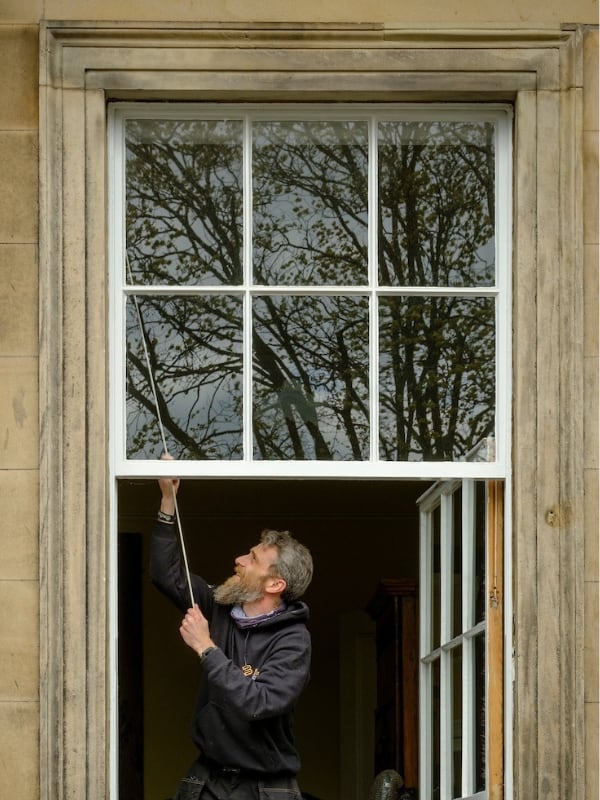 Restoring Sash & Case Windows
Finishing the project off with a full restoration of the traditional sash and case windows. Edinburgh is famous for its Georgian architecture and its Sash & Case Windows. For this project, we identified extensive rotten timber, worn-out ironmongery, and poorly performing windows. We used traditional methods along with modern materials to restore the windows; re-roped sashes, upgraded the ironmongery and utilised the Repair Care system to sustainably restore the window's timber sashes and sills.
By preserving the essence of the property's heritage and infusing contemporary elements, we meticulously transformed this property into an elegant and captivating space that William Playfair would be proud of.